ACC CHAMPS! FSU basketball clinches regular-season title
The No. 7 Florida State men's basketball team, which was picked to finish fifth in the ACC during the preseason, has exceeded those expectations all year.
On Saturday, the Seminoles obliterated them, clinching the first Atlantic Coast Conference regular-season championship in school history.
With an 80-62 victory over Boston College before a sold-out crowd at the Tucker Center, the Seminoles finished the regular season with a 26-5 record overall and a 16-4 mark in ACC play.
For the first time, Leonard Hamilton's team will be the No. 1 seed in the conference tournament this week in Greensboro, N.C.
** Spring Special: Sign up and get six bonus months and a $50 eCard to Garnet & Gold **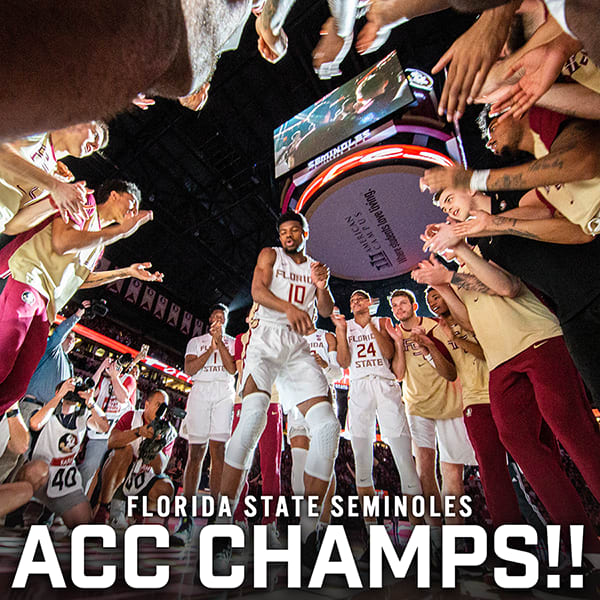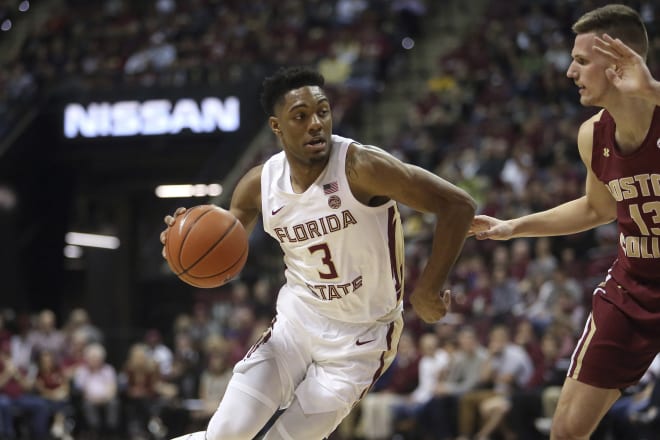 Box Score: No. 7 Florida State 80, Boston College 62
With the regular-season title in sight, Florida State officials already had a celebration planned before Saturday's game. An ACC championship banner dropped down from the rafters as soon as the game ended, and the Seminoles' players and coaches took part in a ceremony where they cut down the Tucker Center nets.
The final result was not a surprise. Boston College came into Saturday's game having lost four straight games and without three of their top five scorers, who were sidelined by injuries.
Florida State led by double-digits for most of the game and extended that advantage beyond 20 points for long stretches.
FSU was led offensively by centers Balsa Koprivica and Dominik Olejniczak, who scored 15 and 14 points respectively. Freshman forward Patrick Williams added 10.
Saturday's game was special even before the opening tip, as guard Trent Forrest and center Olejniczak were honored as part of a Senior Night ceremony. They each received standing ovations when they left the court in the final minutes.
Stay connected with Warchant.com for complete postgame coverage.
-----------
Discuss the story with fans on Warchant's Seminole Hoops message board.