Bacon carries No. 20 Seminoles to 60-58 victory at No. 11 Virginia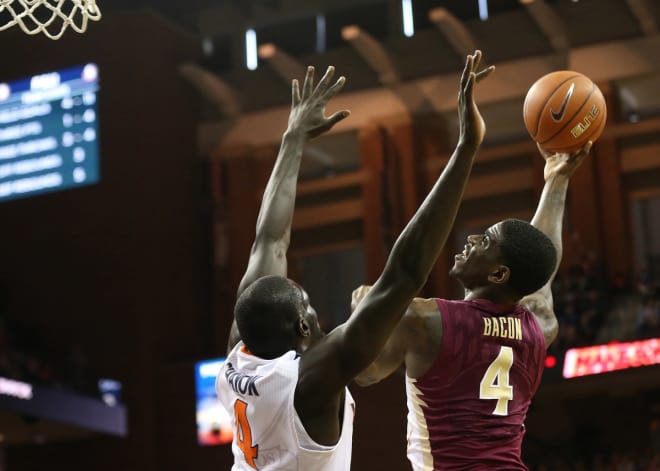 Sophomore guard Dwayne Bacon scored 29 points, including a game-winning 3-pointer with four seconds left, to lift the No. 20 FSU men's basketball team to a 60-58 victory Saturday at No. 11 Virginia in Charlottesville, Va.
Bacon scored 26 of his 29 points in the second half. He finished the game 11-of-18 from the field and 6-of-9 from 3-point range. FSU also got 10 points from junior guard Xavier Rathan-Mayes and five points and nine rebounds from freshman forward Jonathan Isaac.
With the win, FSU improves to 14-1 overall and 2-0 in the ACC; Virginia falls to 11-2, 1-1.
This marks the Seminoles' first win at Virginia since the 2011-12 season and its second straight in the series. FSU knocked off UVA in Tallahassee last season, 69-62.
Check back with Warchant.com for more coverage of this game.