BC jumps on Florida State early, holds on for 81-75 win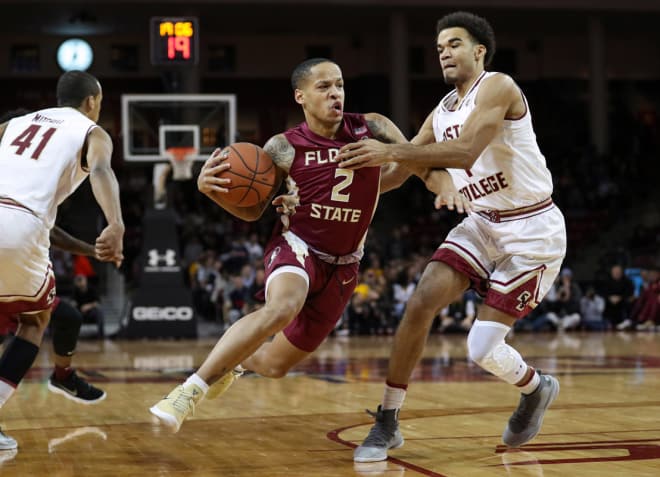 BOX SCORE: Boston College 81, FSU 75
Florida State's recent dominance over ACC rival Boston College came to an end Monday night -- and it did so despite a late rally by the visiting Seminoles.
After winning the last six games in the series, the Seminoles were roughed up early at BC and saw their late surge fall short, 81-75. The game that wasn't competitive until the final minutes, as the Eagles led by double-digits early and pushed their advantage to 16 points at halftime.
FSU (13-5, 2-4 ACC) eventually cut the deficit to seven points several times in the final minutes and then to five points with 49 seconds remaining, but the Seminoles could get no closer.
Boston College, which has been one of the most improved teams in the conference, improved to 13-6 overall and 3-3 in the ACC. The Eagles were led by guard Ky Bowman with 19 points and 13 rebounds, and guard Jerome Robinson with 19 points as well.
Florida State was led by guards Terance Mann (21 points), C.J. Walker (19), and Braian Angola (17).
The Seminoles' next game is slated for Saturday at Virginia Tech.