Florida State nabs Rivals150 wing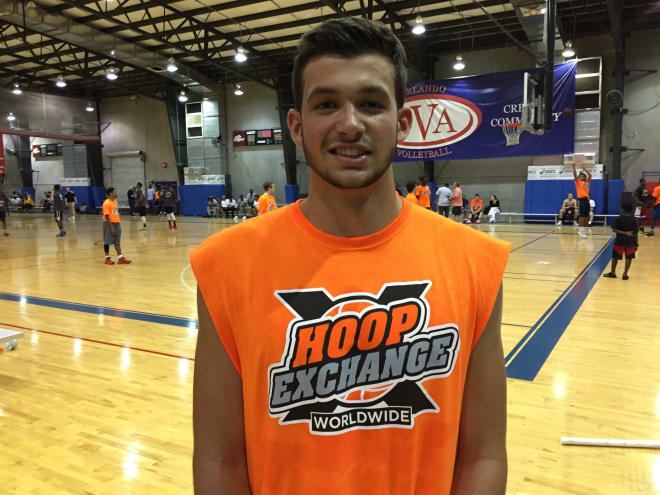 For the second day in a row, Florida State is on the board with an in state wing and this time he's a member of the Rivals150.
Just less than 24 hours after the Seminoles landed three-star wing Anthony Polite they have added Rivals150 wing Wyatt Wilkes who committed Wednesday morning per his summer coach Anthony Ricks of CP25 Southeast Elite.
A 6-foot-6 swingman from Winter Park (Fla.) High who currently ranks No. 113 in the 2017 Rivals150, Wilkes discussed his decision with Rivals.com.
"I picked them because Florida State is where I want to be and it's where the coaching staff wants me to be," said Wilkes. "They have made me a part of the Florida State family and they know exactly what they want to do with me and the areas they are going to put me in."

Wilkes' summer coach Ricks said that the Seminoles put some serious work in on this one.
"They identified him going into his sophomore year and have been visibly recruiting him ever since," said Ricks. "Another factor seemed to be the opportunity to be able to compete for early minutes as a freshman."
Now that Wilkes has committed, the Seminoles have four total commitments. In addition to Wilkes and Polite they've landed Rivals150 power forward Raiquan Gray and three-star shooting guard Bryan Trimble.
Though Wilkes, Polite and Gray are all Floridians, Wilkes says there is no extra pressure on him or the group. He just wants to perform.
"Honestly, it wouldn't matter where I went, it would put the same pressure on me to produce," said Wilkes. "I'll contribute however they need me to. Whether that be scoring, rebounding or facilitating, I'll do it."