FSU blasts Southern Miss, 98-45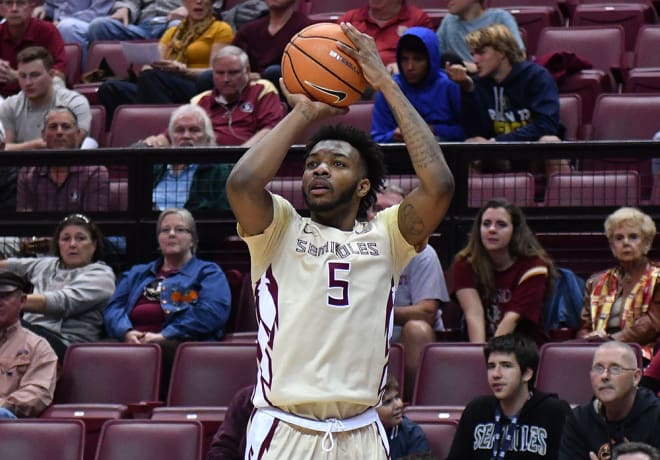 When Florida State shoots like that it's going to be hard for anyone to beat. For Southern Miss on Thursday afternoon, it was impossible.
The No. 24 Seminoles (10-1) made 19 3-pointers en route to a 98-45 win over the overmatched Golden Eagles. P.J. Savoy and M.J. Walker both hit five each for Florida State, which has now won 27 straight games at home.
It was the second most 3's for a game in program history (the 2007 team hit 20 3's in a against Maine) and it came on the heels of a 5-of-23 performance on Monday night against Charleston Southern.
"We're just fighting for consistency right now," FSU head coach Leonard Hamilton said. "We didn't come up with any magic system. We didn't change. It's just our kids were locked in today with the little details.
"... This is the closest we've come to all being on the same page in how we executed."
Seven different FSU players hit at least one 3 in the game, with Mfiondu Kabengele, Braian Angola, walk-on Travis Light, Savoy and Walker each hitting multiple shots from beyond the arc.
Sophomore guard Trent Forrest didn't attempt a single 3 in the game, but that didn't stop him from having his best game of the season. He finished with seven points, six rebounds and a career-high 12 assists.
Southern Miss (7-5) was just 18 of 61 from the floor (29.5 percent) and 4 of 24 from 3-point range.
The Seminoles now have the next eight days off before starting ACC play on Dec. 30 on the road at Duke.
-----------------------------------------------------
Chat with other FSU fans about the win on the Seminole hoops board