FSU BOT Chair blasts ACC, opens door for Big 12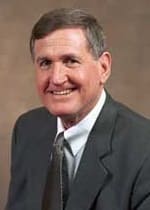 href="http://floridastate.rivals.com/showmsg.asp?fid=1078&tid=155169230&mid=155169230&sid=1061&style=2">WAR Room Report - ACC/ESPN Deal & Big 12 Rumors
Until now, everyone officially associated with Florida State has publicly supported the recently announced television deal between the Atlantic Coast Conference and ESPN/ABC.
That is no longer the case.
In an exclusive interview with Warchant.com, Florida State Board of Trustees Chairman Andy Haggard blasted the agreement that will net each ACC school approximately $17 million per year through 2026-27.
While the new deal will result in an increase of nearly $4 million per school from the old contract, some of the terms have resulted in harsh criticism from Florida State fans and alumni. It has also drawn the ire of FSU's Board of Trustees' Chair.
"It's mind-boggling and shocking," said Haggard. "How can the ACC give up third tier rights for football but keep them for basketball?"
Haggard is referring to the fact that the ACC surrendered all third tier television rights for football to ESPN/ABC but kept them for men's basketball. That arrangement will likely result in substantial revenue for schools with a strong basketball following like North Carolina and Duke.On the other hand, it will do very little for schools with a more traditional football following like FSU, Clemson, Virginia Tech and Miami.
"It continues the perception that the ACC favors the North Carolina schools," noted Haggard.
Haggard added that he has received numerous emails from FSU fans and alumni since the deal was announced and estimates that about 95 percent are unhappy with the ACC's deal and how it will impact Florida State.
This overwhelming criticism over the ACC's handling of the new TV deal and FSU's recently announced financial shortcomings (projected $2.4 million deficit for 2012-13) have only added fuel to rumors of a potential move to the Big 12.
Haggard confirmed that as far as he knows there has been no contact between FSU and the Big 12 regarding possible expansion. However, he makes it very clear that he and the Board of Trustees would be more than open to exploring the possibility if it would mean additional revenue to the school.
"How do you not look into that option," asked Haggard. "On behalf of the Board of Trustees I can say that unanimously we would be in favor of seeing what the Big 12 might have to offer. We have to do what is in Florida State's best interest."
It has been reported that the new Big 12 television deal with ESPN/ABC will be result in each school receiving approximately $20 million per year. Were FSU and fellow ACC member Clemson to join the Big 12 that figure would go even higher. The SEC's new TV deal with Texas A&M and Missouri joining the conference is expected to be worth well over $20 million annually per school.
"With the SEC making the kind of money it does it's time to act," said Haggard. "You can't sit back and be content in the ACC. This is a different time financially. This isn't 10-15 years ago when money was rolling in."
Of the few who still support FSU staying in the ACC, most cite the number of well-regarded academic institutions within the conference. However, Haggard scoffed at the idea that the ACC somehow helps FSU's academic reputation.
"No FSU graduate puts on his resume or interviews for a job saying they are in the same conference as Duke and Virginia," he said. "Conference affiliation really has no impact on academics."
Haggard concluded that he will be speaking with FSU president Eric Barron and Athletic Director Randy Spetman about the best way to proceed in exploring options outside of the ACC.
Click
Here
to view this Link.