{{ timeAgo('2023-01-23 16:31:38 -0600') }}
basketball
Edit
FSU men's basketball looks to extend winning streak over Miami to 10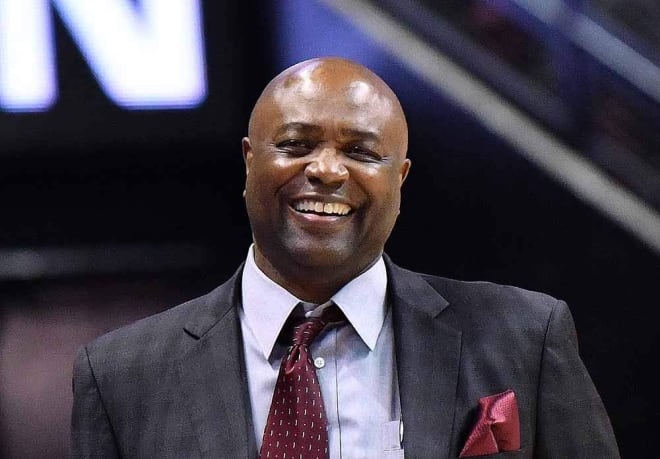 Ten-game winning streaks don't happen often in ACC series.
In fact, Florida State has just one 10-game winning streak against an ACC opponent in program history, 10 straight wins over Georgia Tech between 2007-15.
The Seminoles (7-13, 5-4 ACC) have a rare chance to notch another 10-game winning streak over a conference opponent Tuesday at 7 p.m. (ESPNU) at the Tucker Civic Center. If that's not motivation enough, there are added rivalry stakes as it's rival Miami (15-4, 6-3) that FSU is looking to beat for the 10th straight time.
FSU hasn't lost to Miami since an 81-77 defeat on the road Feb. 25, 2015.
"I would venture to say that they don't want to pick up the paper on Wednesday and see that they have lost 10 straight times to Florida State," FSU coach Leonard Hamilton said of the Hurricanes. "They're going to have exceptional motivation. They've been extremely competitive in the league with everybody…I expect whatever is the best that they have is what we're going to get. We just can't let them want the victory more than we want the victory. I think this will be our most challenging team of the season because of the motivating factors that I'm sure they're coming with."
Although Miami lost a few pieces from its breakthrough 2021-22 team, which made a run to the Elite Eight of the NCAA Tournament, the Hurricanes have carried that success into this season.
A big part of that has been the return of guard Isaiah Wong, a preseason first-team All-ACC player who is averaging 16.2 points, 4.4 rebounds and 3.9 assists per game this season.
Another big piece has been the addition of Arkansas State transfer forward Norchad Omier. In his first season at a high-major program, Omier is averaging a double-double – just like he did in each of his two seasons at Arkansas State – with 13.7 points and 10.4 rebounds per game.
That will prove to be a major challenge for an FSU frontcourt that is relying heavily on two true freshmen in Cameron Corhen and Baba Miller.
"He's a very strong, tough, physical player and I'm starting a 6-foot-10 freshman that is straight from the prom. I expect there will be an experience factor there. Norchad is one of those guys that is so determined, so confident that it's hard to keep him from doing what he does best, being who he is. He's confident in what he's doing," Hamilton said. "One of our coaches described him as a guy who doesn't worry about getting a pass or get worried about getting fed. He's telling those guys to shoot because he's going to get the rebound and put it back up. He has a different mindset than most guys. He plays to his strengths and I'm sure his experience will be somewhat challenging for our freshmen."
FSU's growth to be tested this week
Even Hamilton, who often tries to downplay his team's success in favor of what remains ahead, can't deny that his Seminole squad has improved drastically since the start of this season.
After FSU finished non-conference play with a dreadful 2-9 record, it is now above .500 in conference play just before the midway point.
Last week, FSU went to Notre Dame and Pitt and came away with a pair of wins. The win over the Irish wasn't hugely significant as they are currently 1-8 in ACC play. The Panthers, though, were 6-2 in ACC play entering that game and had already beaten Virginia and North Carolina on their home court this season.
As bad as things were for the Seminoles, they have grown leaps and bounds through their trial by fire. Hamilton has a good idea why this has been the case.
"There's no doubt that we are a little more connected. We execute a little better, we play to each other a little better and a lot of that is because we're starting to get some contributions from our bench. We had 17 points from our bench the other night (vs. Pitt). (The bench players) were 6 of 7 from the floor, great execution, they were very solid…" Hamilton said. "That's just part of growing and development. There were times we had three freshmen out on the floor at the same time. Believe me, I was very nervous at that point on the road like that. I think what we have done, we've shown signs of fatigue that have allowed our opponents to get back into the game and made it a closer game at the end. A lot of that is because of who we are right now. To get those positive minutes off the bench and us being able to get guys spelled a little bit more, it's something we've been missing and that has seemed to be coming around at the right time."
Exactly how far the Seminoles have come will be tested this week with a pair of tough home games. After the matchup vs. the 20th-ranked Hurricanes, FSU hosts No. 24 Clemson, which leads the ACC currently with an 8-1 conference record, Saturday at 5 p.m.
"When you look at our record, we can't take any bows, no doubt about that," Hamilton said. "We're still trying to dig out of this ditch."
Follow The Osceola on Facebook
Follow The Osceola on Twitter
Subscribe to the Osceola's YouTube channel
Subscribe to the Osceola's podcasts on Apple
Subscribe to the Osceola's podcasts on Spotify