FSU men's basketball Orange Bowl Classic matchup vs. UCF canceled
The Florida State men's basketball team has seen their upcoming game Saturday against UCF cancelled due to COVID-19 protocols.
FSU (6-4, 0-1 ACC) earned a home win over Lipscomb Wednesday night to end the first December three-game losing streak for the program in six years.
But the Seminoles won't have the chance to make it two wins in a row versus the Knights in South Florida. The game was originally scheduled for 3:30 p.m.
FSU's next scheduled game is Tuesday night against North Florida back at home at 7:00 p.m.
Below is the full release from FSU Sports Information.
*** Don't miss our exclusive FSU sports coverage. 30-day Free Trial ***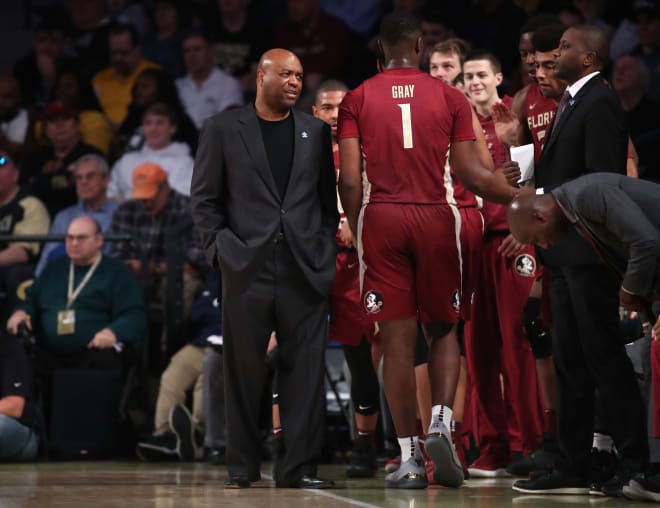 FLORIDA STATE'S GAME AGAINST UCF CANCELLED
SUNRISE, Fla. -- Florida State announced today that the Seminoles' men's basketball game vs. UCF in the Orange Bowl Classic has been canceled due to Covid protocols.
The game was scheduled to be played on Saturday, December 18, 2021 at 3:30 p.m. at the FLA Live Arena in Sunrise, Fla.
The result of the game is a no-contest.
Ticket Information From The Orange Bowl Executive Committee: With regard to ticket patrons, fans no longer planning to attend the event may request a refund or account credit by filling out the form linked here.
Refunds or account credits will be processed within 30 days. If you have any immediate questions, please contact the Orange Bowl Ticket Office at 305.341.4701.