FSU men suffer worst loss of the season, fall to Wake Forest 76-72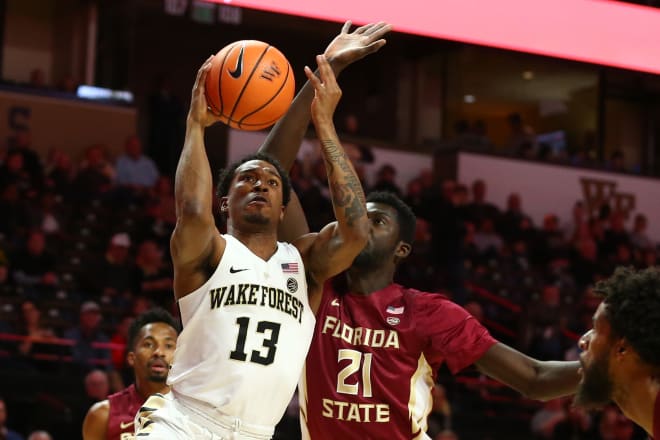 Wake Forest 76, Florida State 72
There's still plenty of season left. Still plenty of chances to make it up.
But the Florida State Seminoles' hopes of returning to the NCAA Tournament took a hit on Wednesday night with a 76-72 loss at Wake Forest.
The Demon Deacons are now just 9-13 on the season and represent, by far, the worst loss of the season for the Seminoles (16-6 overall, 5-5 in the ACC).
Florida State had won three straight heading into Winston-Salem, but couldn't hold onto a six-point halftime lead -- the Seminole actually led by as much as 10 in the first half.
With 44 seconds left in the game, and FSU trailing by one, Phil Cofer headed to the line for two free throws. He missed them both. Wake got a dunk on the other end and the Demon Deacons held on for just their second ACC win of the season. They had lost seven straight games.
Cofer scored a team-high 23 points for the Seminoles. Terance Mann (10 points) and Christ Koumadge (10 points) were the only other FSU players in double figures.
Senior Braian Angola had his worst game of the season in the defeat, scoring just 2 points and hitting just 1 of 8 from the floor.
Florida State was just 6 of 21 from 3-point range and 12 of 20 from the free-throw line.
The Seminoles are now hoping to avoid starting another streak -- a losing one -- as they must play Louisville on the road on Saturday before taking on No. 2 Virginia at home next Wednesday.
--------------------------------------
Talk about this story with other FSU fans on the Seminole Hoops Message Board.