High honors: FSU basketball coaches receive praise from ACC rivals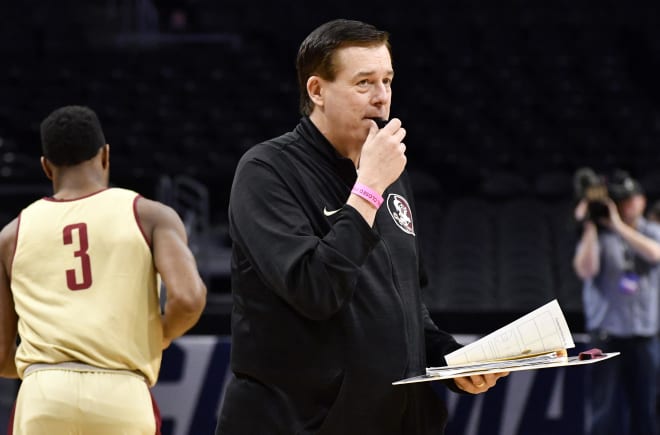 In polling of other coaches in the ACC, FSU associate head coach Stan Jones and assistant coach Charlton Young were named the No. 2 and No. 3 assistant coaches in the conference, Stadium's Jeff Goodman reported.
Goodman, who is doing similar polling of other conferences as well, said he asked at least 20 ACC coaches (primarily assistants) to name the "top assistant coaches" in the league.
The No. 1 ACC assistant coach, according to the informal poll, was Virginia's Jason Williford.
Jones, who has been on Hamilton's staff since his days at the University of Miami, checked in at No. 2.
With each selection, Goodman provided a quote from an unnamed ACC assistant coach. This is the one on Jones:
"Stan has a wealth of basketball knowledge. He has been Leonard Hamilton's right-hand man over the years while turning FSU into a national powerhouse program. The only reason he is not a head coach is because he hasn't networked and self-promoted like other high major assistants."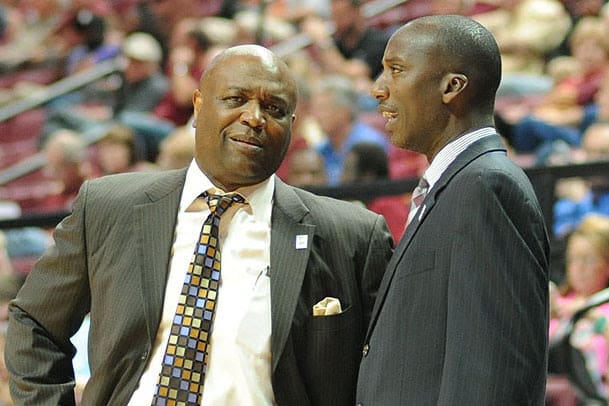 Young, who joined Hamilton's staff in 2013, has been a key factor in the Seminoles' recent run of success, which includes trips to the Elite Eight in 2018 and the Sweet 16 in 2019. FSU was ranked No. 4 in the country when the 2020 postseason was curt short by the coronavirus pandemic.
Goodman provided an assistant's quote on Young as well:
"Has an energy and personality that kids and parents like. Has so many ties throughout the country, especially down South. Has a knack for finding kids — that aren't always 4- and 5-stars — that are just the right fit for FSU."
Rounding out the top five of the poll were Duke's Jon Scheyer at No. 4 and a three-way tie for No. 5 -- Louisville's Dino Gaudio, Louisville's Luke Murray and Miami's Chris Caputo.
Hamilton is the winningest coach in FSU history, and the Seminoles have enjoyed tremendous success these past four seasons -- they went 26-9 in 2016-17 and followed that up with records of 23-12, 29-8 and 26-5.
FSU set school records this past season for most wins in the regular season (26) and most ACC victories (16) in a season.
ALSO SEE: FSU's Hamilton not ready to hang up whistle anytime soon
------------------
Discuss this story with fans on Warchant's Seminole Hoops message board.