Matthew Thomas suspension lifted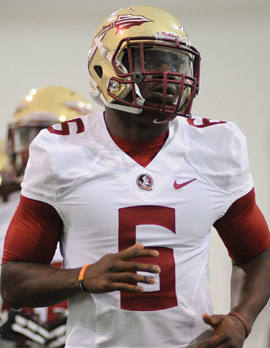 Thomas had been serving an "indefinite suspension" for violation of team rules. The suspension, which was announced in early September, lasted for FSU's first six games.
The redshirt freshman linebacker missed FSU's season opener with an ankle injury before the suspension was announced. He was slated to compete for a starting spot on FSU's defense before the season began and is expected to give the Seminoles a boost in their pass rush.
The reason for the suspension was never disclosed.
Thomas missed the final nine games of the 2013 season with a shoulder injury. He played in four games and finished the season with four tackles, two of them for loss. He was the nation's No. 2 outside linebacker coming out of Miami's Booker T. Washington High School.