No. 17 Seminoles stumble on road again; Bacon held scoreless in loss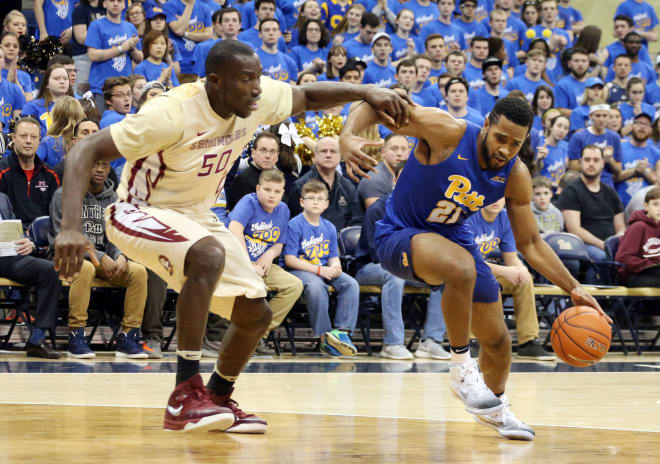 PITTSBURGH — Senior Sheldon Jeter scored a career-high 29 points as Pittsburgh upset No. 17 Florida State 80-66 on Saturday.
Jeter, who averages 7.6 points per game, had eight rebounds. Four of his 12 field goals were 3-pointers as the 6-foot-8 forward showed his range.
Pitt led by as many as 15 points in the second half, but a 10-0 Florida State run cut the lead to two with 6:19 to play. The Panthers responded by outscoring the Seminoles 16-4 the rest of the way.
Pitt (15-12, 4-10 Atlantic Coast Conference) was 10 of 22 from beyond the arc. Jamel Artis was 3 of 5 from long range as a part of his 16 points.
Xavier Rathan-Mayes had 12 points for Florida State (21-6, 9-5). Seminoles star Dwayne Bacon did not score a point in 20 minutes of game action; he was 0-for-4 from the field.