Noles offer Oklahoma OL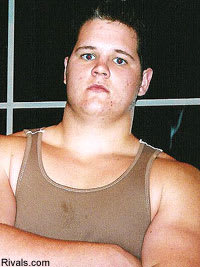 "I sent coach coach Lilly, the recruiting coordinator, my video and it had my e-mail address on it and he sent me an e-mail back saying that he was impressed with my video and that coach Heggins wanted me to call him," Roark said. "I called coach Heggins, the offensive line coach, and he offered me a scholarship. The next day coach Bowden called my head coach and told him that an offer is on the way."
With that phone call Florida State became the 13th school to offer the 6-foot-3, 280-pound guard a scholarship. Because that number will likely continue to grow, Roark plans on visiting several of his top schools this summer, including Florida State.
"I'm going there this summer for an unofficial," he said. "I'll check out the campus."
In addition to FSU, Roark plans on making several unofficial visits over the next few months including trips to LSU, Florida, USC, UCLA, Stanford, Ohio State, Michigan and Notre Dame. Roark is hopeful that his summer tour will help him narrow down his list. However, even at this early stage it appears that one team may lead the pack.
"I like Nebraska," Roark admitted. "They send me so much mail and gave so much attention that I like them a lot."
With over a dozen offers to his credit, and an impressive highlight video, you can bet that Roark will be one of the top rated guards when the position rankings come out this summer. In fact, one recruiting service already has him rated as the No. 1 guard in the country. So what is it about Roark that has college teams in hot pursuit?
"I'm consistent and I finish my blocks," Roark said. "Some people block pretty good for two or three yards, and then just stop, but I like finishing my blocks. I like getting them into the ground.... I play both ways but I like offense better than defense simply due to the fact that you can make somebody look stupid every play."
Roark is already qualified with a 3.8 GPA and a 23 on the ACT.