Now healthy, RB transfer Trey Benson officially joins FSU program
The Florida State football program has now welcomed in 10 transfer commitments this offseason, and all 10 have officially joined the Seminoles for the spring semester.
Oregon running back transfer Trey Benson is the latest to join the list; his addition was officially announced by the school on Monday.
Benson sustained a serious knee injury late in his first season with the Ducks and then missed much of 2021, but FSU head coach Mike Norvell said the running back is completely healthy and ready to go.
"We are excited to bring Trey into our 'Nole Family," Norvell said in a release. "Trey's made a tremendous, full recovery from a knee injury that limited his availability his first two college seasons."
*** Don't miss our exclusive FSU football and recruiting coverage. 30-day Free Trial ***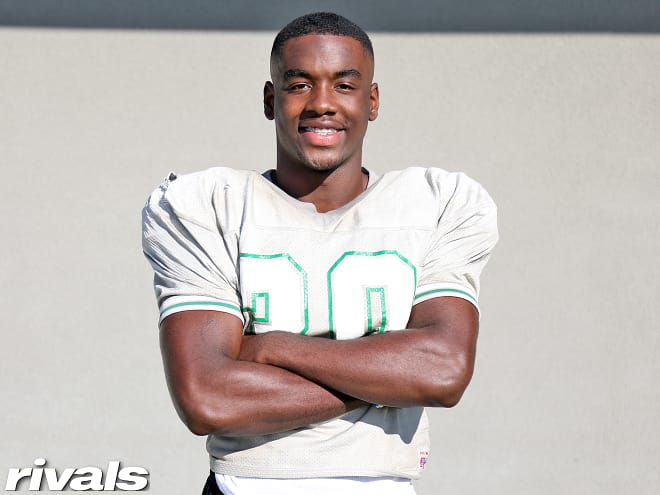 Prior to becoming a 'Nole, Benson had only six carries at Oregon across his two seasons. In December of 2020, Benson tore his ACL, MCL, and also injured his hamstring.
However, in interviews with Oregon media during 2021 preseason camp, Benson said he was "95 percent" healthy. And now he's had five more months to recover and regain full speed.
The Mississippi product appeared in nine games last season, rushing for 22 yards and a touchdown in a reserve role.
With three years of eligibility remaining, Benson arrives at FSU ready to add to the 'Noles backfield following the departure of starter Jashaun Corbin to the NFL.
"He has a remarkable combination of size and speed," Norvell added. "He is an explosive, powerful, big running back who can be showcased in our offense."
The full release from Florida State can be found here.
----------------------------------------------------
Talk about this story with other Florida State fans in the Tribal Council