Seminoles overcome slow start, improve to 10-1 on the year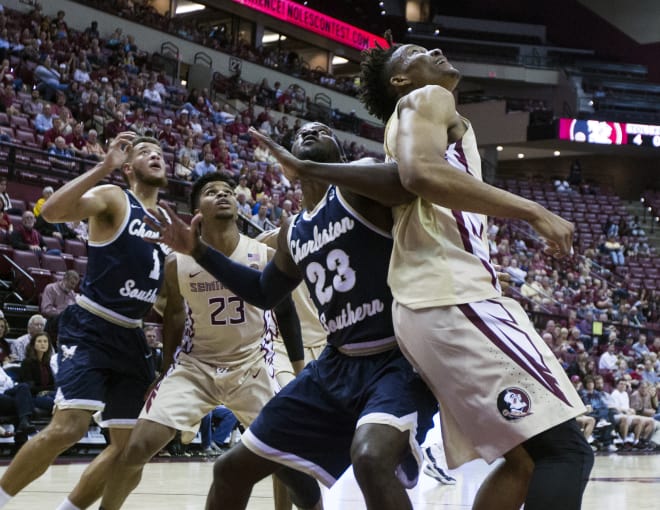 Box score: FSU 69, Charleston Southern 58
Florida State played arguably its worst half of the year on Monday night.
But the second half looked a lot more like what the No. 24 Seminoles have been so far this season as they downed Charleston Southern 69-58 at the Donald L. Tucker Civic Center.
Florida State (10-1) had seven dunks in the first 10 minutes of the second half, continually getting out in transition and getting to the basket at will. It was a welcome sight for a team that was coming off its first loss of the season on Saturday and played so sluggishly for the first half on Monday night.
Charleston Southern (4-6) had lost three in a row coming into the game and was a 28-point underdog. But it trailed by just 28-26 at the break because it dominated the Seminoles on the glass - it had a 24-12 rebounding edge in the first half - and slowed the game down with a 2-3 zone FSU struggled to penetrate.
The second half was a different story, though, as the Seminoles took control with a 14-1 run that included four dunks - including an alley-oop from Terance Mann to freshman Ike Obiagu to punctuate the run.
Mann was once again the best player on the floor for the Seminoles. The junior scored 17 points, had 7 assists and 6 rebounds. Phil Cofer continued his impressive resurgence with a 19-point effort. Braian Angola had 11 points for FSU, which plays again on Thursday afternoon at home against Southern Miss.
-----------------------------------------------------
Chat with other FSU fans about the win on the Seminole hoops board