Updated Florida State football eligibility and scholarship chart for 2022
UPDATED: -- 2/9/2022 ahead of Spring Football
For Florida State the past few years, recent seasons have featured a flurry of player movement as the transfer portal has grown in popularity. 2022 has been more of the same.
In the offseason months following the conclusion of the 2021 regular season and leading up to spring football, FSU's roster has undergone another major transformation.
Here's a projection of what the fall roster will look like in 2022 based on the information currently available.
*** Don't miss our exclusive FSU football and recruiting coverage. 30-day Free Trial***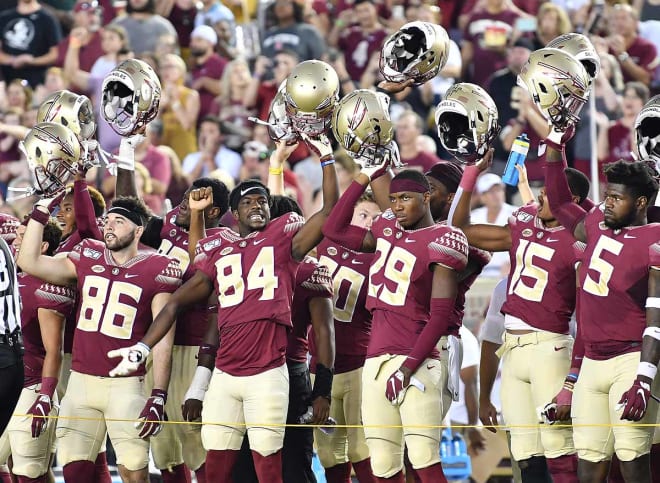 The chart below includes all scholarship players that are on the team's official roster, players who signed as part of the 2022 class, early enrollees, and transfers who are believed to be coming in on scholarship.
While this list shows the total number players currently on scholarship, it will continue to fluctuate based on transfers and attrition.
(2022 Transfers in Bold / Redshirts in italics)

Florida State State Roster By Class - Offense (44 players)
Pos
Freshmen
Sophomores
Juniors
Seniors

QB
3

A.J. Duffy

T. Rodemaker

Jordan Travis




RB
7

R. Hill

T. Ward,

L. Toafili

T. Benson

C. Wren

J. Douglas

D.J. Williams




WR 11


J. Burrell

D. Spann

M. McClain

J. Wilson

D. Williamson

K. Poitier

W. Wright Jr.

M. Pittman

J. Young

K. Helton

O. Wilson

TE
7

B. Courtney

J. Powers (summer enrollee)

M. Douglas

P. Daniel

J. West

K. Gross

W. Rector

C. McDonald

OL
16

K. Charlton

D. Richardson

R. Orr

B. Estes

J. Armella (summer enrollee)

Q. Sapp (summer enrollee)

J. Early (summer enrollee)




R. Scott

D. Washington

M. Smith

Z. Herring

T. Shrader

L. Willis




B. Harris

K. Lyles

D. Gibbons
Florida State Roster By Class - Defense (44)
Pos
Freshmen
Sophomores
Juniors
Seniors

DT
8

J. Farmer

B. Thomas

D. Lyons

M. Ray




F. Lovett

J. Jackson

D. Briggs

R. Cooper

DE
11

G. Wilson

B. Turner

P. Payton

S. Jackson

A. Hester

D. Anderson

Q. Fuller

D. McLendon

J. Verse

T.J. Davis




L. Warner

LB
8

O. Graham Jr.

D.J. Lundy

S. Dix

C. Andrews

J. Green-McKnight

K. DeLoach

A. Gainer

T. Bethune




DB

17

S. Brown

S. McCall

A. Thomas

H. Washington




J. Brownlee Jr.

O. Cooper

K. Knowles

G. Vance

T. Jay

S. Williams

D. Tate

J. Robinson

A. Dent

J. Jones

R. Green

G. Gant

J. McClellion
Special Teams by class (2)
Pos
Freshmen
Sophomore
Junior
Senior

PK 1




R. Fitzgerald




P

1




A. Mastromanno
Notable Walk-on Players
QB Gino English (RS SO), RB CJ Campbell (RS FR),
LB Emile Aime (RS FR, PWO)
LS James Rodenberry Jr. (RS JR)