Wake Up Warchant: Fri. - "Renegade Express"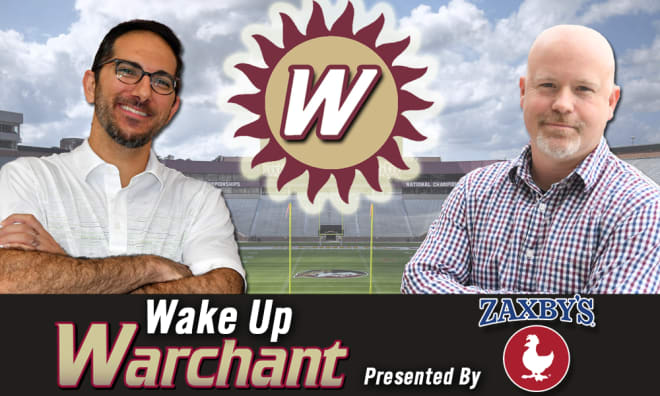 Welcome to Wake Up Warchant! daily Podcast sponsored by Zaxby's (below). Corey and Aslan give the inside scoop and offer opinions on FSU football and all Seminole sports.
You can listen or subscribe on iTunes, Google Podcasts, Podcast Republic (Android), Tunein Radio or Google Play Music. Search for "Wake Up Warchant" and subscribe.
Question or suggestion? Email radio@warchant.com or tweet @WakeUpWarchant. Leave a message for the Renegade Express at 850-792-5730 OR post it on the Tribal Council.
NOTE: Wake Up Warchant will no longer be on Podbean. If you listen via Podbean please subscribe to one of the other services listed above.
Wake Up Warchant episodes
June
May