End of the line: Short-handed 'Noles fall to No. 1 seed Gonzaga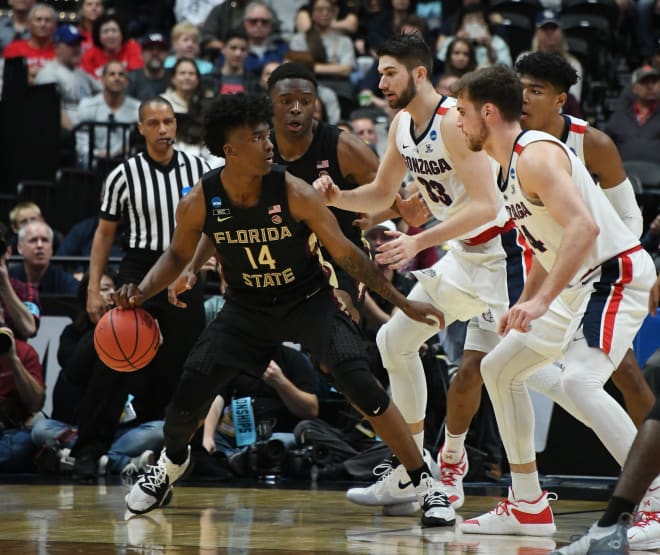 ANAHEIM, Calif. -- They won the most games in school history. They advanced to the Sweet 16 for the second consecutive season -- something no Florida State team had ever accomplished.
They overcame injuries and personal tragedy and more injuries.
But Thursday night, despite a heroic effort from junior point guard Trent Forrest, the Florida State Seminoles finally came up short.
Facing a No. 1 seed Gonzaga team that was motivated by getting eliminated by the Seminoles in last year's Sweet 16, FSU reduced a double-digit lead to four points in the final minutes. But the Bulldogs (33-3) made enough plays down the stretch to claim a 72-58 victory.
Florida State's season ends at 29-8, while Gonzaga will advance to the Elite Eight.
FSU was playing without senior forward Phil Cofer, who stayed with his family in Georgia following the death of his father, and senior guard David Nichols, who sustained an ankle injury last week.
The Seminoles also lost senior shooting guard P.J. Savoy for part of the second half with a shoulder injury.
That set the stage for a remarkable second-half performance by Forrest, who almost single-handedly kept the 'Noles in the game. He scored 15 of his 20 points in the second half. No other FSU player reached double-figured, while the Bulldogs saw four players score at least 14.
Stay connected with Warchant.com for more on this story.
---------------
Discuss this story with other FSU fans on the Seminole Hoops Message Board.