Rathan-Mayes finishes strong, leads 'Noles to win at Clemson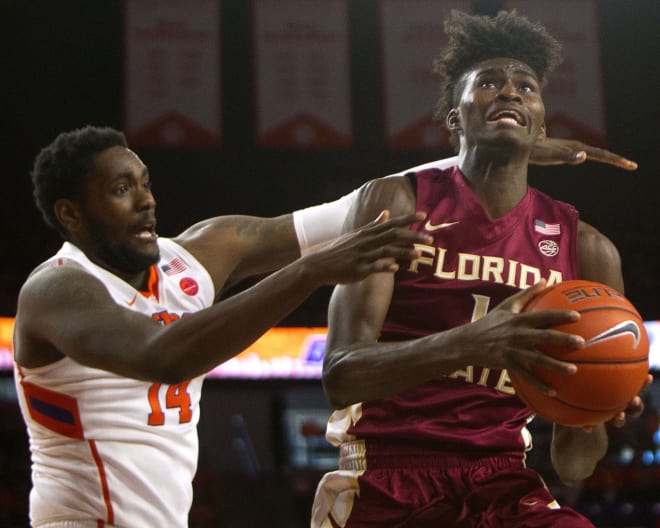 It looked bleak late, but the Florida State men's basketball team came through with enough late plays to secure an important road win Saturday at Clemson.
The Seminoles, who had suffered disappointing losses in their last two road games, got four late points from junior guard Xavier Rathan-Mayes and a free throw from freshman Trent Forrest to secure a 76-74 victory.
With the win, the Seminoles improve to 23-6 and 11-5 in the ACC. Clemson falls to 14-14, 4-12.
In a back-and-forth final few minutes, FSU went from leading by five points to trailing by three. But Rathan-Mayes drew a foul and hit a pair of free throws and then hit another basket to give the 'Noles a one-point advantage. Forrest then hit 1-2 free throws to provide the final score.
Clemson got the ball one more time with 8.4 seconds remaining, but the Tigers missed a jump shot just before time expired.
Rathan-Mayes led FSU with 15 points, while Jonathan Isaac scored 14 and Dwayne Bacon added 12.
Florida State led by as many as seven points in the first half, but Clemson closed strong to make it 38-37 at the break.
The Seminoles' next game will be Tuesday at Duke before closing the regular season at home against Miami.
Stay connected with Warchant.com for more on this story.
---------------------------------
Talk about this story with other FSU Basketball fans on the Seminole Hoops Talk board