Spring Practice Special: Get six bonus months and a $50 gift code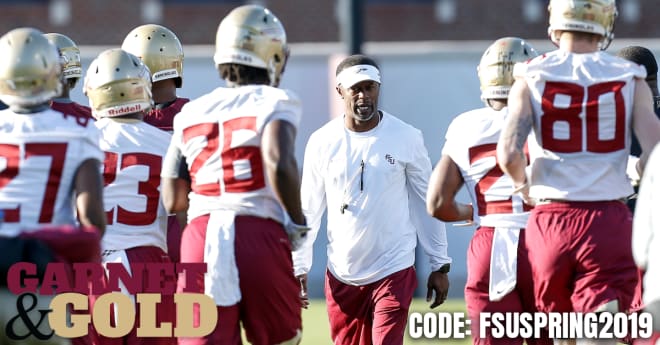 Get six bonus months added to your subscription PLUS a $50 gift code to Garnet & Gold
THAT'S A $100 VALUE!
New Subscribers: Sign-up and use the promo code FSUSpring2019
Previously cancelled or lapsed subscriber: Sign back into your account and use this link to re-subscribe and get in on the FSUSpring2019 promo
PROMO INCLUDES:
* A $50 gift certificate code to Garnet & Gold, the top provider of FSU apparel and merchandise.
* Six bonus months added to a new annual subscription (approx. $50 value).
Subscribers also receive:
* A 10% discount to purchases made at Garnet & Gold (either online or in the store)
* Greatly reduced ads throughout the site and forums.
* Free Warchant.com items at promotional events.
* Special Warchant subscriber-only events
Supplies are limited. Once the coupon codes are gone, the promotion ends!
Fine Print:
- This promotion applies only to new annual subscriptions.
- If you already have a registered account on Warchant, but are not currently a subscriber, and want to keep your username, sign-in and use this link to take advantage of the promo: https://floridastate.rivals.com/subscriptions/new?promo_code=FSUspring2019
- You will receive a $50 gift code to Garnet & Gold via email once your subscription kicks in. This usually happens 7-14 days after you subscribe.
- The gift code will consist of two codes worth $25 each.
- This promotion ends when supplies of the promotional items run out OR at midnight ET on Friday, March 8 (whichever comes first - no exceptions).
- Questions about the special promotion, or if you haven't received your gift certificate code email support@warchant.com.