FSU legend Terrell Buckley opens up about XFL head coaching job
Terrell Buckley's ascent up the coaching ladder has not been a quick and easy one.
The former Florida State great, first-round pick of the Green Bay Packers and 14-year NFL veteran started out as a lower-level staffer at FSU from 2007 to 2011.
Then, he got his first full-time defensive backs coaching position at Akron before moving on to Louisville, then Mississippi State and Ole Miss. He was always hoping a defensive coordinator opportunity would come along, but it never did at the college level.
Now, though, he's made a leap that could very well take his career to another level.
Buckley was recently announced as one of eight head coaches in the new XFL when it launches in February 2023. The other seven head coaches are Jim Haslett, Wade Phillips, Bob Stoops, Reggie Barlow, Anthony Becht, Hines Ward and Rod Woodson
There has been speculation that Buckley will be leading the Orlando franchise, but nothing has been made public on that front yet. What is known, for sure, is that Buckley will finally be the guy in charge of a football team.
And he can't wait.
"I am extremely excited about going up against Bob Stoops and Wade Phillips and Rod Woodson and Hines Ward and those guys," Buckley said in an interview with Warchant. "You get to match wits and practice and who's going to be ready in making those adjustments? ...
"That to me is very, very exciting."
Don't miss out on any of our great Football coverage. Get your 30-day FREE trial
While Buckley's coaching career got off to a slower start, part of that was his own doing.
The reason he was OK with being a graduate assistant at Florida State and being a life-skills coach and even working in the weight room was because he wanted to make sure he was there for his family when his three daughters were young.
"I had three small girls, and I wanted to make sure I was there," Buckley said. "I understood college coaching and the time and the stress it puts on you. I didn't feel comfortable enough at that time leaving my girls. ... I wanted to make sure I had that connection with them before I took that step.
"Five years at Florida State. Obviously, you couldn't pick a better place."
As Buckley pointed out, he got to learn under multiple coaches -- Bobby Bowden, Mickey Andrews and Jimbo Fisher -- who won national championships.
And then he went and started his full-time coaching career.
Buckley admits he thought he would rise up the ranks quicker. But he says former cornerbacks, for some reason, don't seem to get tapped to be coordinators and head coaches very often.
Buckley doesn't understand why that is. As he pointed out in the interview with Warchant.com's Ira Schoffel, he was able to play in the NFL for over a decade and set all types of FSU interception records despite being 5-foot-10. So, it's not like he was just able to overwhelm opponents with size and physicality.
He had to think, too. A lot.
"I felt like I should've been a coordinator five or six years ago," Buckley said. "But it's like, 'OK, you're a great recruiter. You relate to the corners. You can go out and do all that.' I've been a special-teams guy. And it's like, 'OK, when is my opportunity going to come to run a defense?'
"You get put in a box. Recruit. Coach the DBs. Make sure those guys are good. Keep developing them. And that's as far as you're going to go as far as corners. I think that's a shame. It happens to a bunch of corners. I know a bunch of corners that are highly intelligent that can see the big picture."
Buckley will get his chance to prove he sees the big picture now.
Next year, he won't just be running a defense, he'll be running an entire team.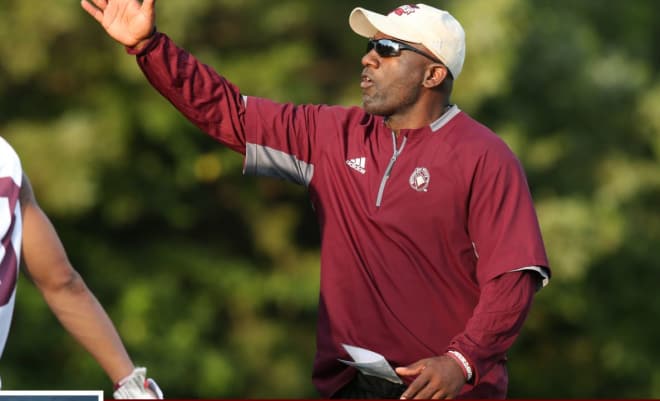 No, it's not the NFL. But it's professional football. And he will be a head coach. Going up against some other household names of the sport.
It's a dream he has had since he decided he wanted to go into coaching.
"That was the end goal," Buckley said. "The first one was move up and be the DB coach, then be the D-coordinator, even be a special teams coordinator If I had to. And then be a head coach. And I put that time in."
Talk about this story with other Florida State football fans in the Tribal Council